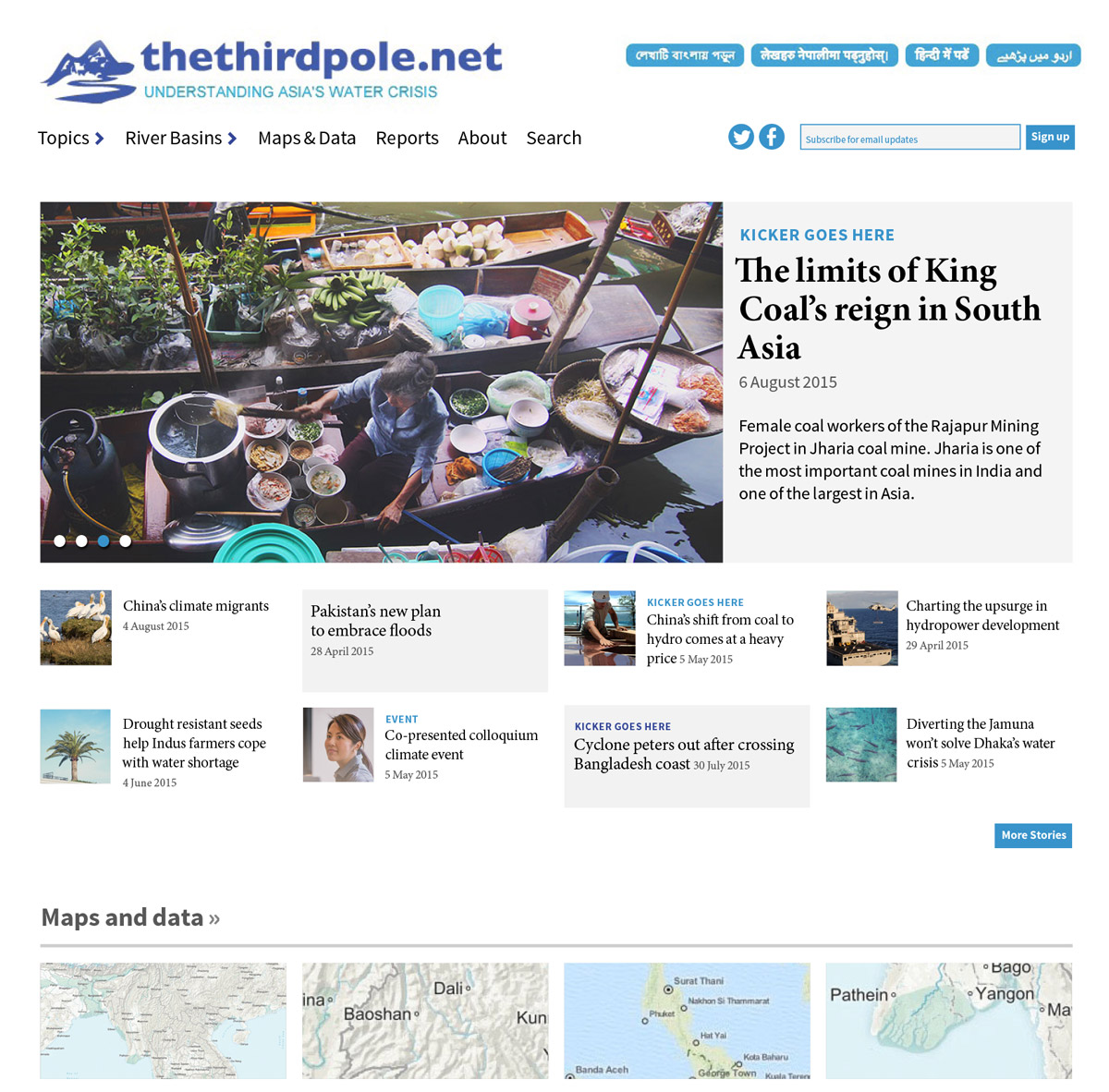 An environmental news and data-sharing site
Role

User experience design, information architecture, type/layout for screens, and front-end web development

Client

Earth Journalism Network, Internews, and The Third Pole

Live site
The Third Pole, a nonprofit organization with offices in the UK, India, and China, covers environmental in the Himalaya–Hindu Kush region—the largest reserve of fresh water after the polar icecaps, and a souce of water for a fifth of the world's population. This redesign gave the organization new ways of building stories, moved the site onto a new publishing system, JEO Newsroom, and marked a new collaboration between the Third Pole and the Earth Journalism Network (EJN).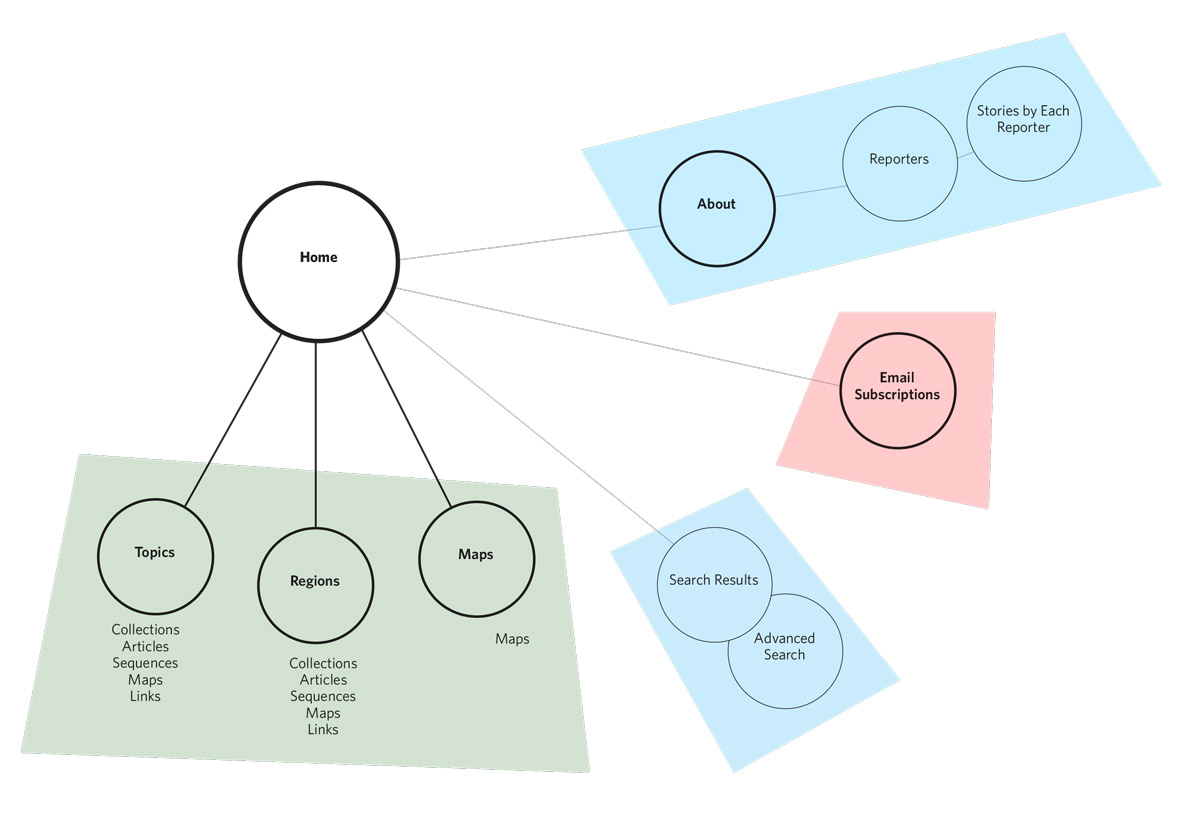 Modular content system
EJN and the Third Pole cover environmental issues that flow freely across borders; they look at problems that present themselves across scales and in a surprising variety of forms. This kind of journalism needs a publishing system that encourages these kinds of connections, and lets the editorial team build stories out of many smaller, sometimes evergreen pieces.
The Content Containers concept aims to provide a resilient, expressive, and structured system for combining a heterogenous array of text-, image-, and data-based stories. The building blocks are individual text-and-image articles, image sequences, maps, and collections.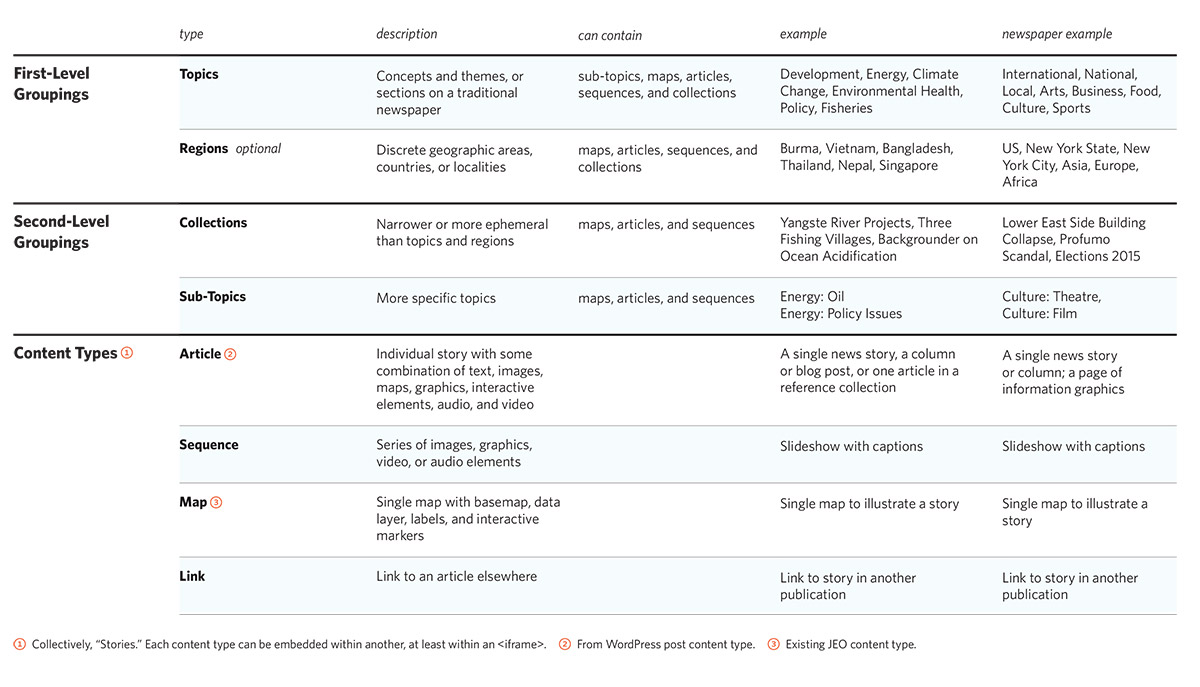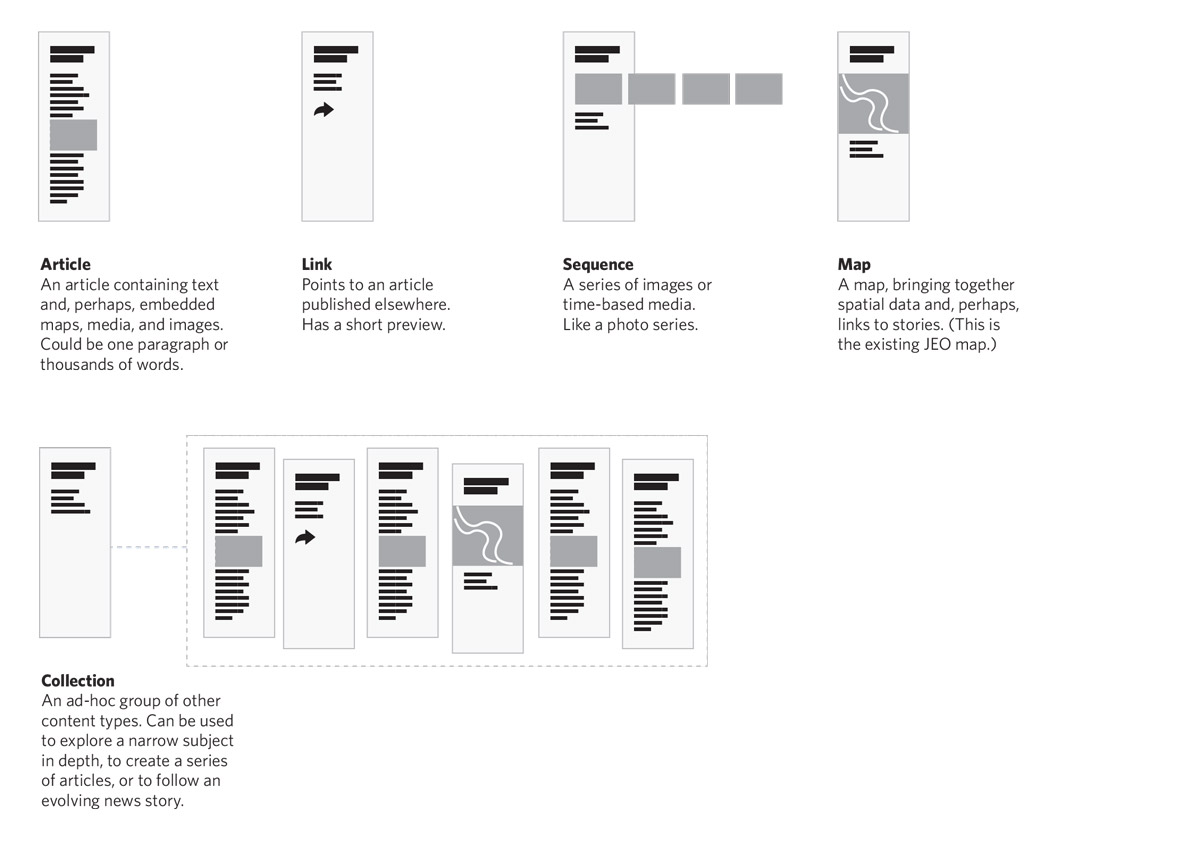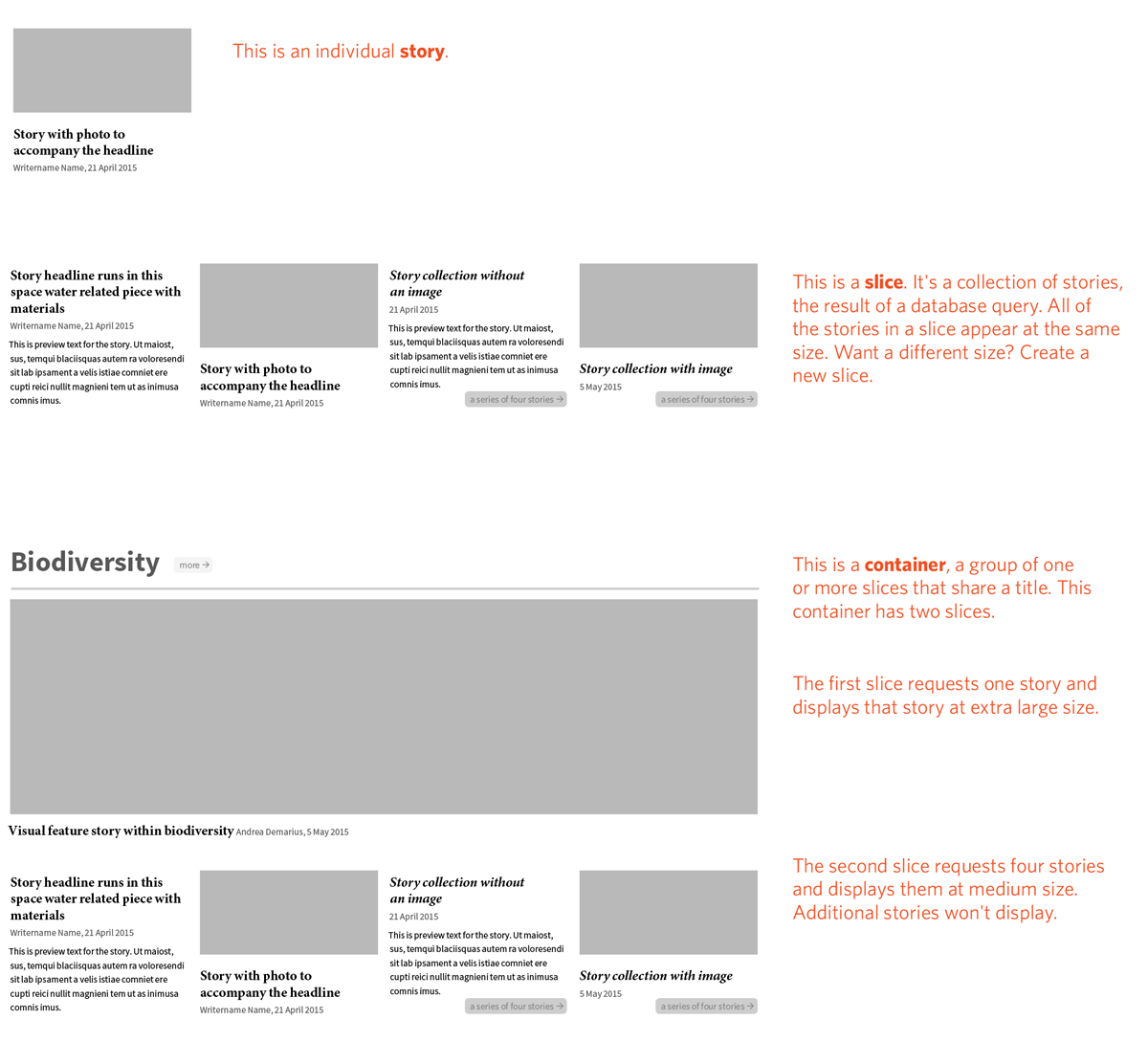 Organizational structure
Environmental problems, and the EJN/Third Pole reporting on them, are strongly rooted in The site organizes material by topic and, simultaneously, by geographic region—countries or watersheds. This dual-factor organizational concept drives the site's navigation system and labels.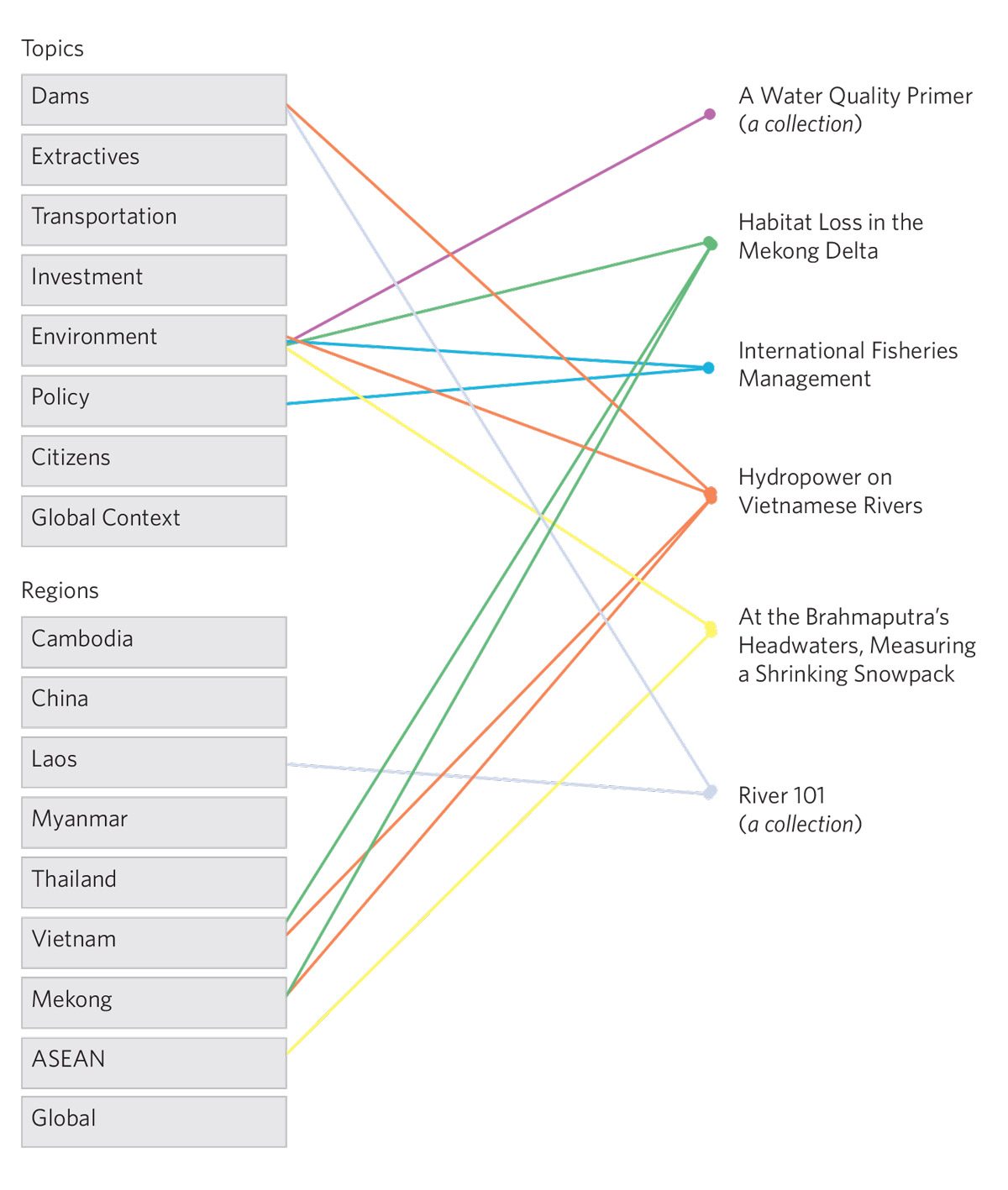 Third Pole DataNet
A companion site, backed by an on-the-ground outreach effort, supports the sharing of spatial data among organizations working within the region.