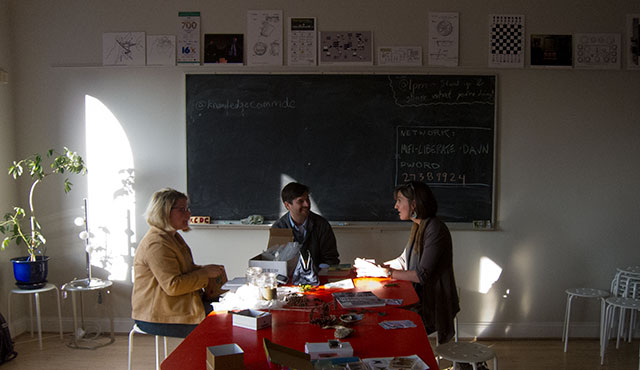 Design, software development, and organizational growth for an education nonprofit
Role

Django/Python development, HTML/CSS development, user experience design, graphic design, community organizing, and nonprofit management

Live site
I help to run Knowledge Commons DC, or KCDC, a nonprofit organization that works to build a community of teachers and learners in and around the city. KCDC offers free, open-enrollment classes on a range of subjects — more than 900 classes since the project started in 2011. Its teachers have led movement workshops in museums, discussed justice system issues in a moot courtroom, used balloons to take aerial photos in parks, taught renters about tenant's rights, and conducted wastewater treatment plant tours. Programs have been covered by NPR, MSNBC, and the Washington Post. The success of our model inspired a similar organization on the West Coast, Knowledge Commons San Diego.
KCDC is:
A nonprofit organization
A software platform
A way to connect people with each other and the city they live in
I serve as one of the core organizers. My role includes strategy and finances, leading the design/technology team, and writing the software the holds the school together. Everyone involved volunteers their time.
Software platform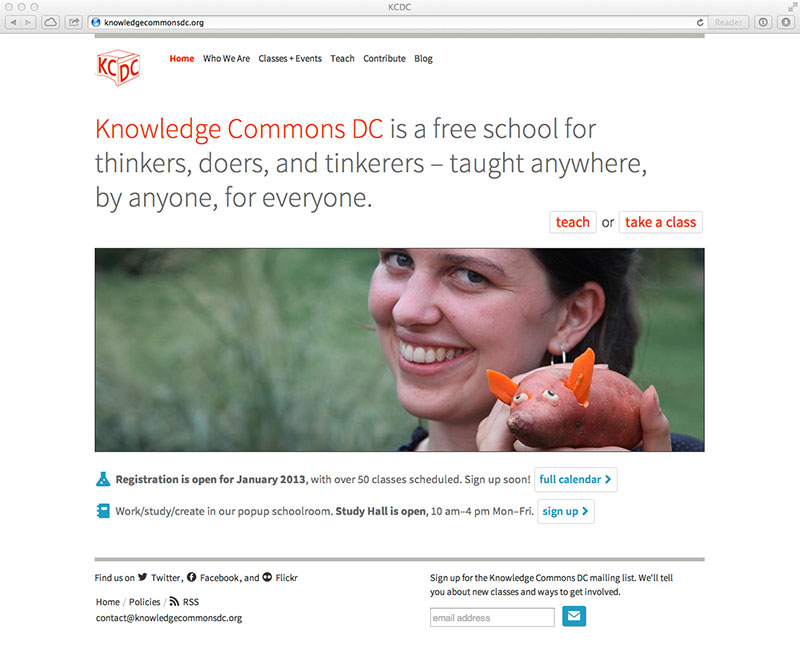 KCDC offers nearly 200 classes a year in partner spaces across the city. It can only operate at this scale because of its website, which is backed by a custom Django/Python web application to handle student communication, registration, and coordination. The software responds to and reinforces KCDC's consensus-based organizational structure. We draw on qualitative evaluations and quantitative data to help steer our decisions.
Live site, knowledgecommonsdc.org, and GitHub project.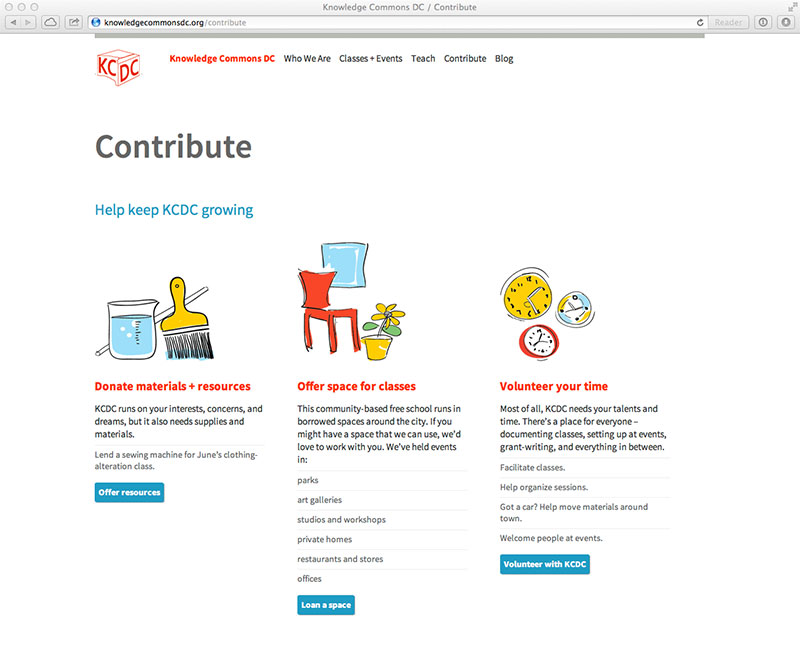 Repurposing and reimagining spaces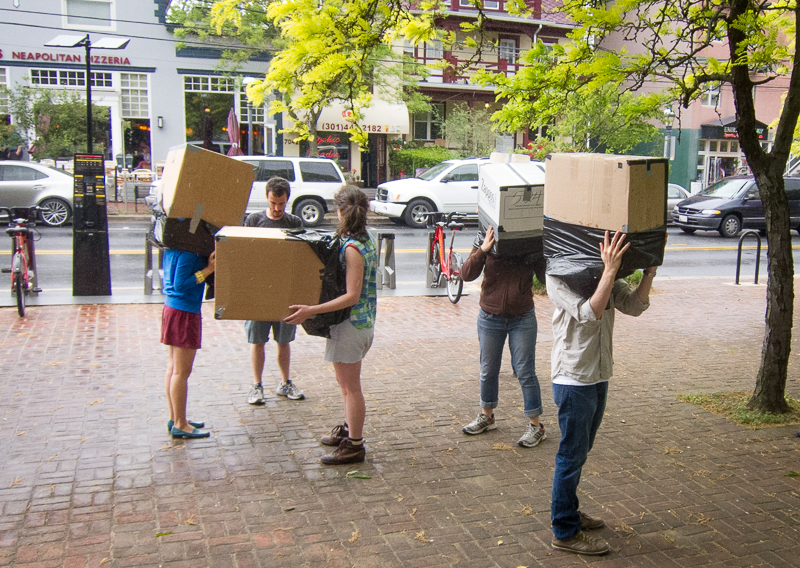 We work to change our participants' experience with place. Our classes usually take place in borrowed spaces around DC, and we cooperate with the DC Public Library and the DC Department of Parks and Recreation.
We have operated two popup classrooms: first, in Adams Morgan in the winter of 2013, then a larger space in Brookland/Langdon in fall 2015. Grant funding from CulturalDC gave us four months residence in a Rhode Island Ave. NE storefront.