Lost Streams of D.C.: A Preview Bike Tour
Come along on a preview of a bike tour. Trace the course of a lost stream, and imagine the D.C. that once was.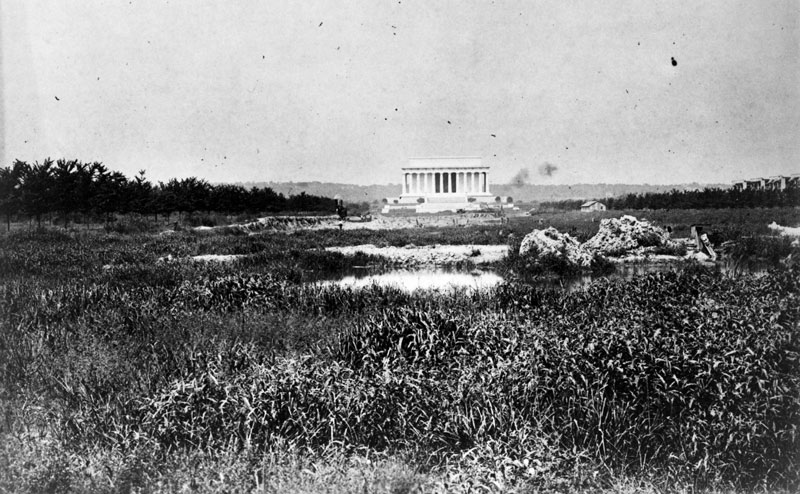 D.C. wasn't always the city we know. The District was once farmland, drained by marshy streams and rushing creeks. On this tour, we'll trace the onetime course of Tiber Creek, the largest of these buried streams, from its mouth near the Lincoln Memorial, up past the Capitol, and north through Bloomingdale, until we find water flowing on the surface again at the Old Soldiers Home.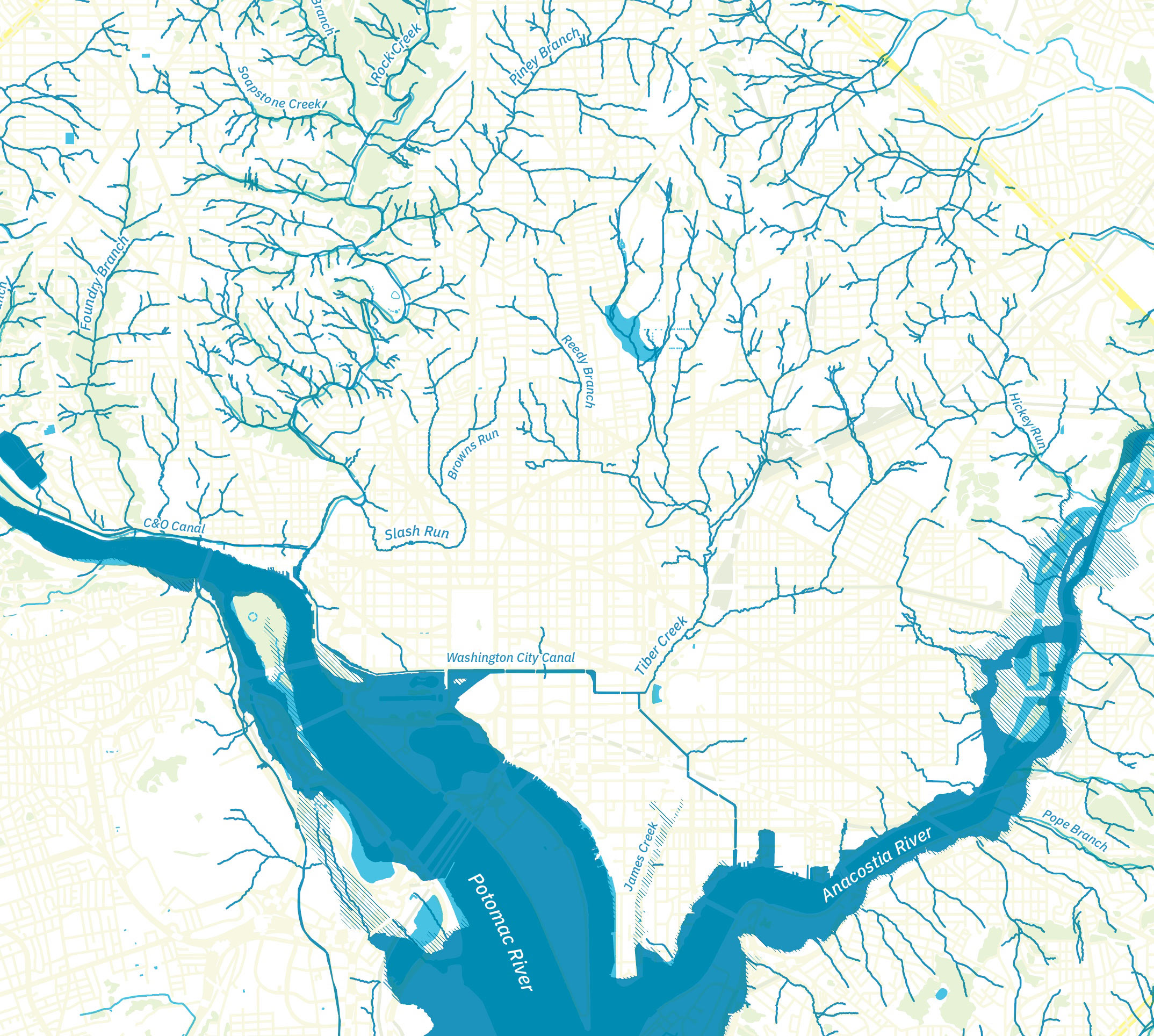 Details
Saturday, November 20, 2021
9:45 a.m. til about noon
The meeting location's changed because of construction: we'll now meet on the north end of the plaza at the Lincoln Memorial, near the intersection with Henry Bacon Drive.
The tour wraps up at Monroe St. Market, next to Brookland Metro.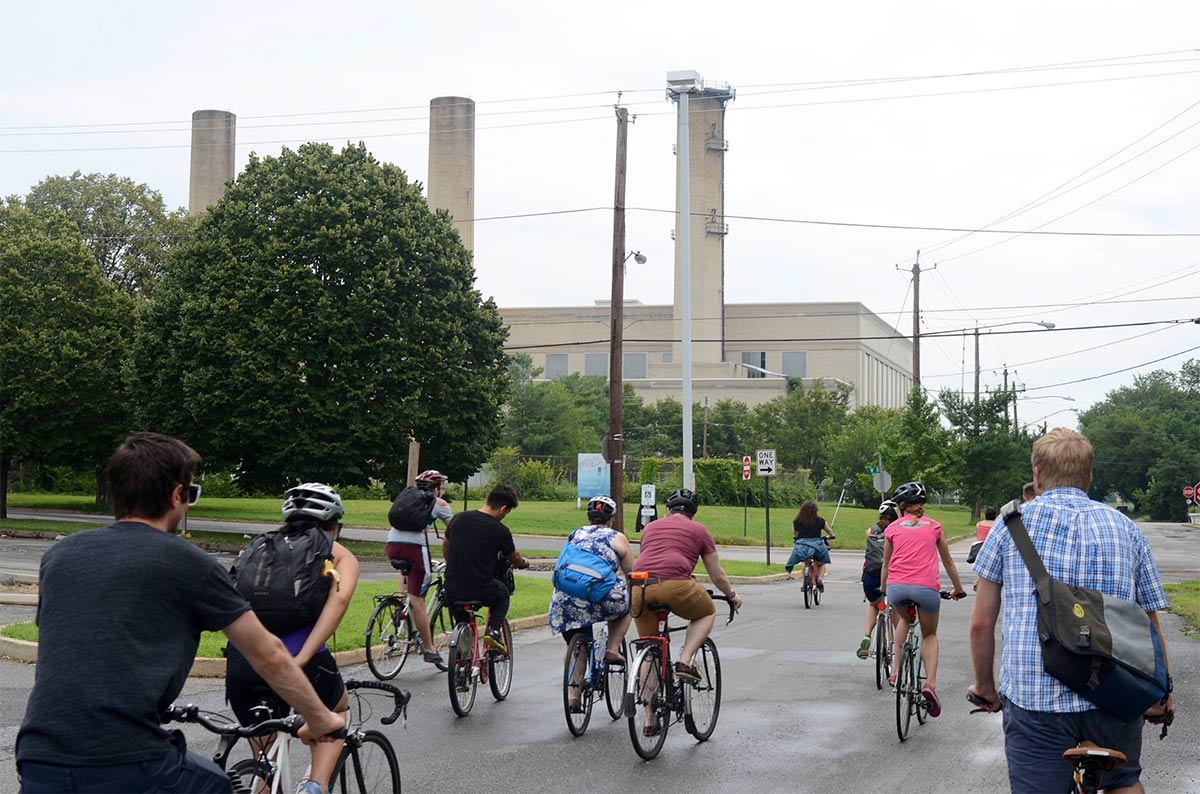 Total distance is 9 miles. This is a modest-paced ride, in traffic, on paths and on city streets. Some of these streets are not particularly bike-friendly—Tiber Creek wasn't so obliging. Take care and ride at your own risk.
Map of the tour route on Ride with GPS (Use this as a map; don't try to read the cue sheets or follow the turn-by-turn directions.)
Sign up
Sign up for a (free!) ticket at Eventbrite.
Covid–19 precautions
All of this tour takes place outside. Masks are not required, though you should bring one in case you need to stop indoors. Please stay home if you're sick—for the current pandemic and always—there'll be another tour soon.