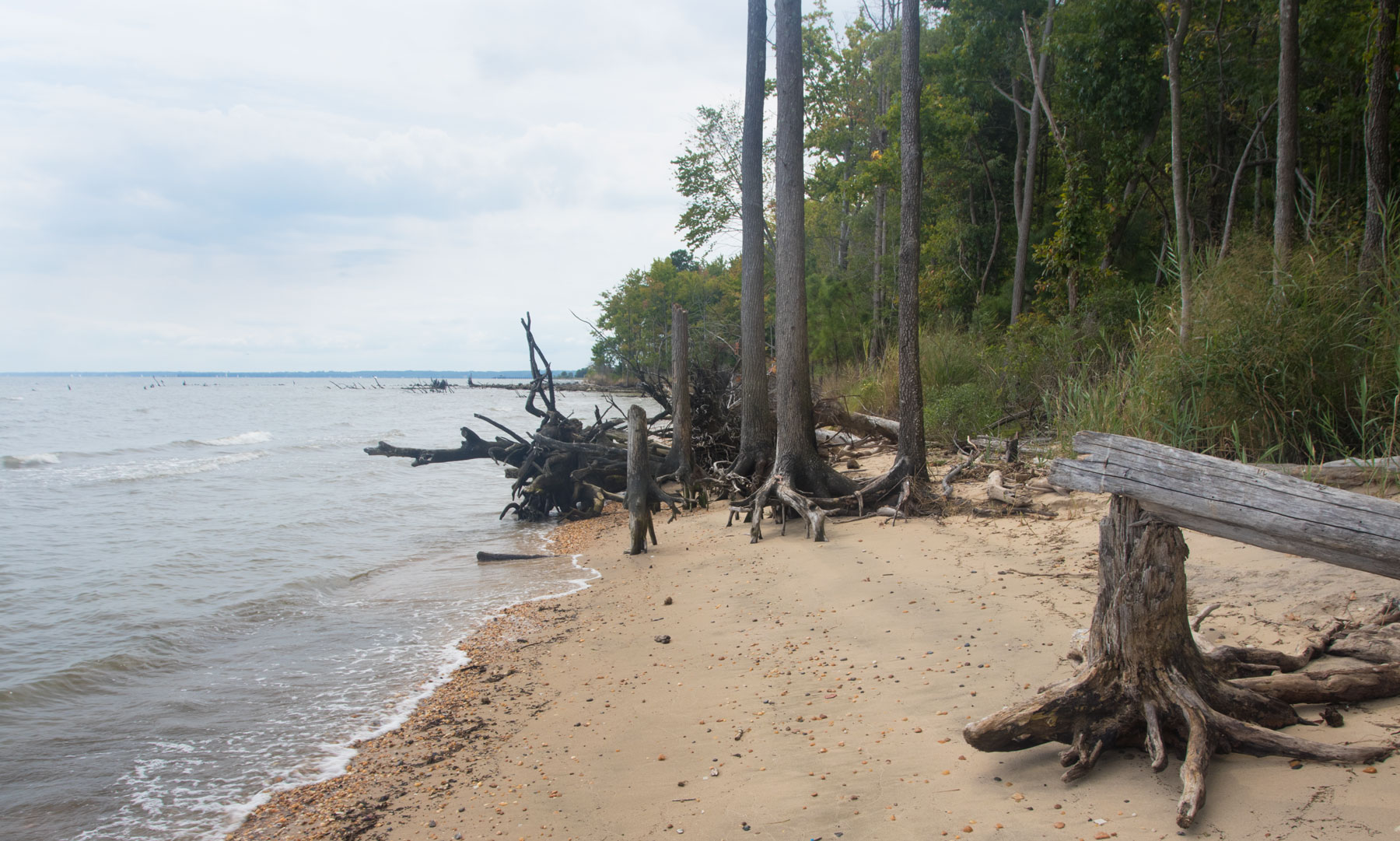 The Bay's waters never stop grinding away at the shore. These dead trees are on Franklin Point, near the town of Columbia Beach, Maryland. This land, and swathes of adjoining marshes, is part of the recently-established Franklin Point State Park.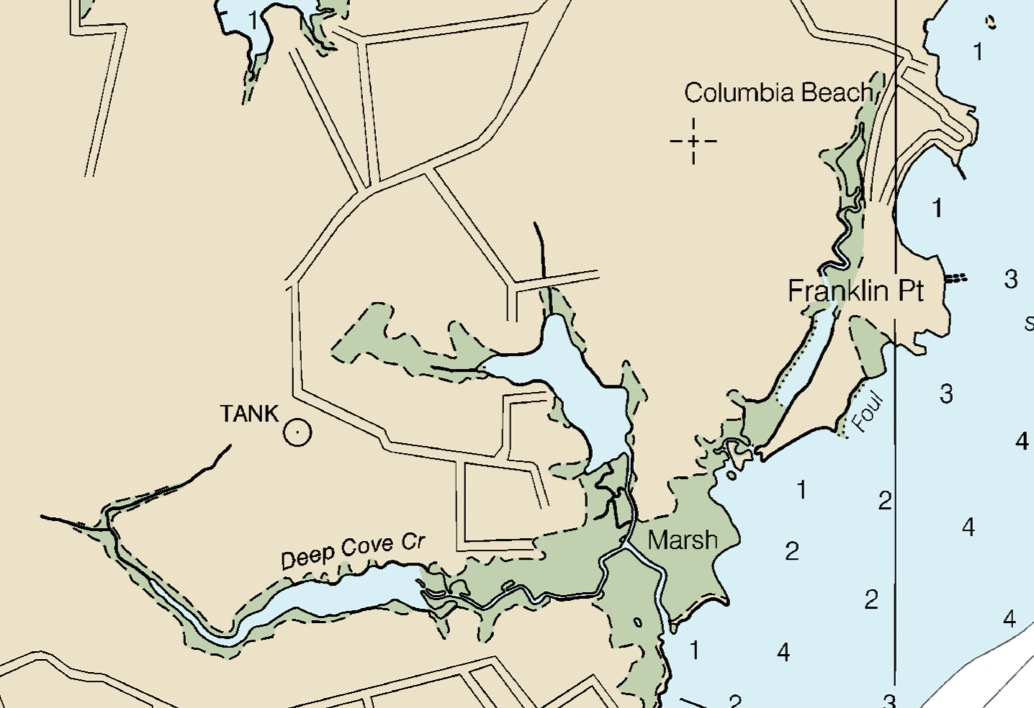 Detail from NOAA Chart 12270 Chesapeake Bay: Eastern Bay and South River, May 2018 (corrected through 11 June 2018). The photo (above) is taken at the spot marked "foul." The marking is a warning about the number of snags and fallen trees in the water.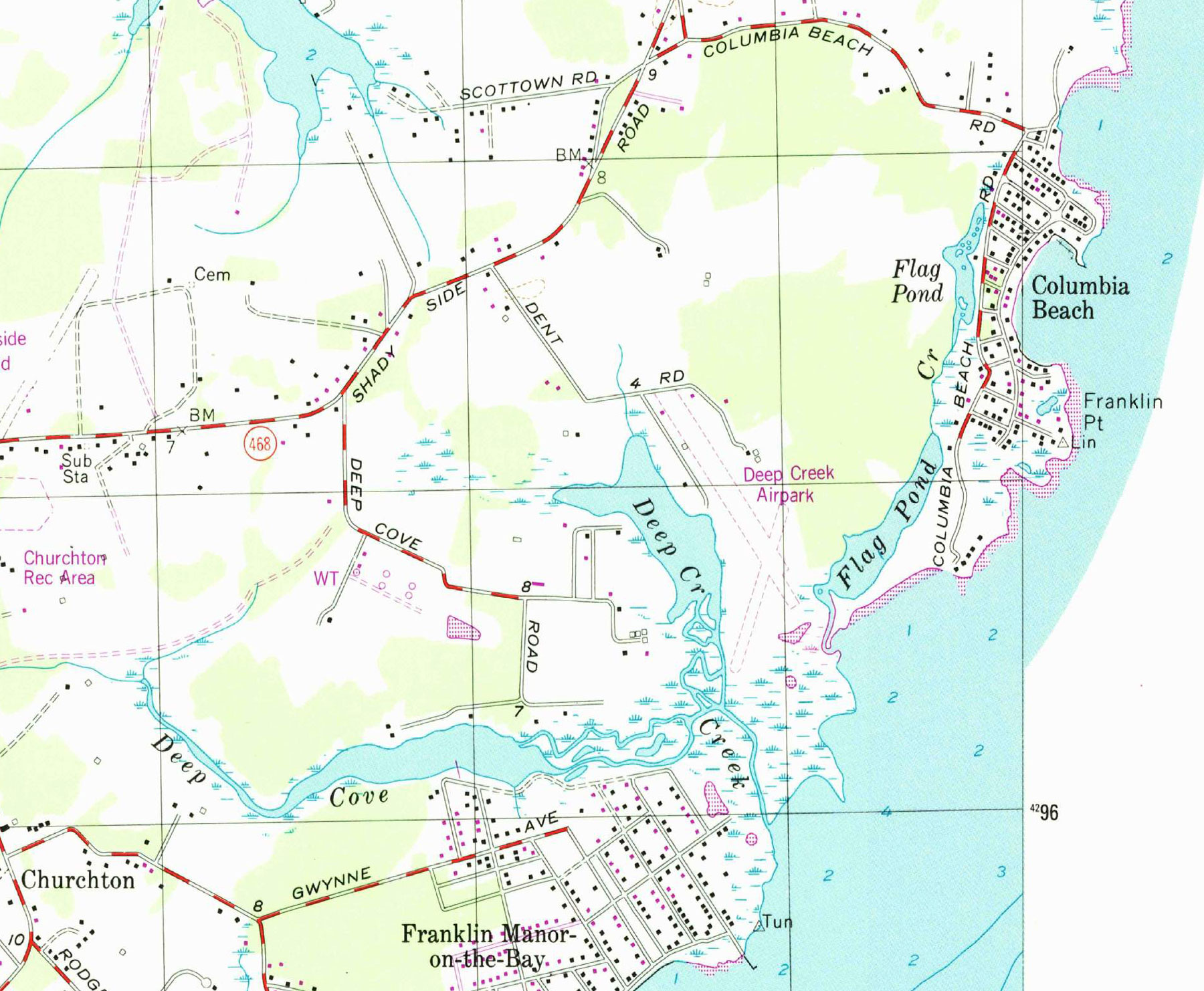 Detail from USGS Deale, Md. quadrangle, 1997, showing houses on that wooded peninsula, 20 years ago, and more land. The purple indicates changes picked up from aerial imagery (for this map, flown in 1997) but not well verified on the ground—here, erosion.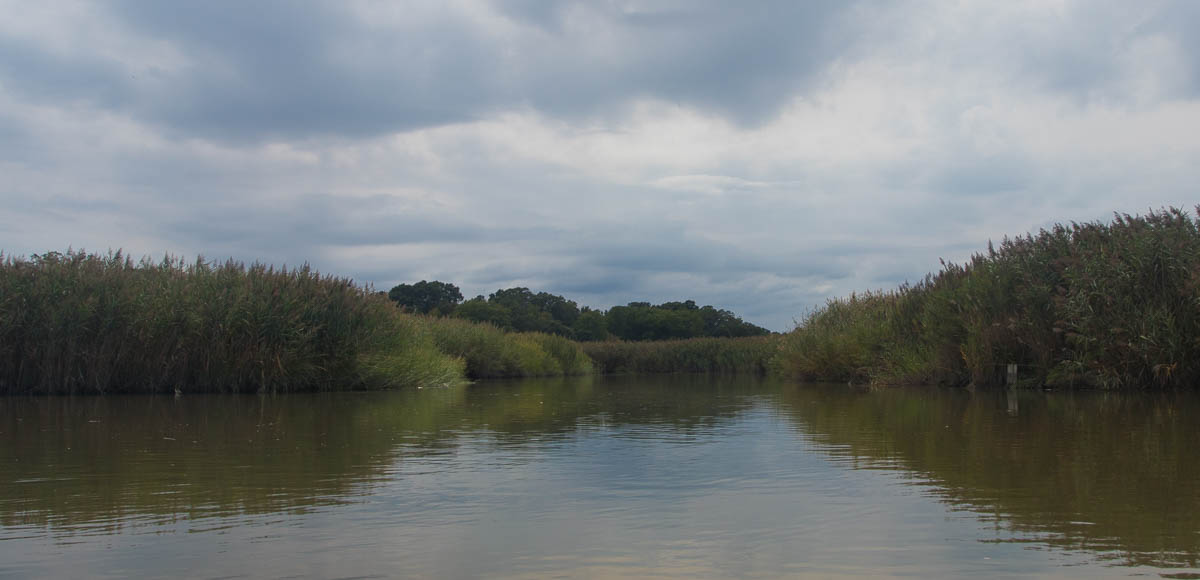 A channel leads through the marsh, shaped, in plan view, like a Y. One arm leads to Deep Cove and the other arm to Deep Creek, which is in truth quite shallow.