Baltimore harbor and tributaries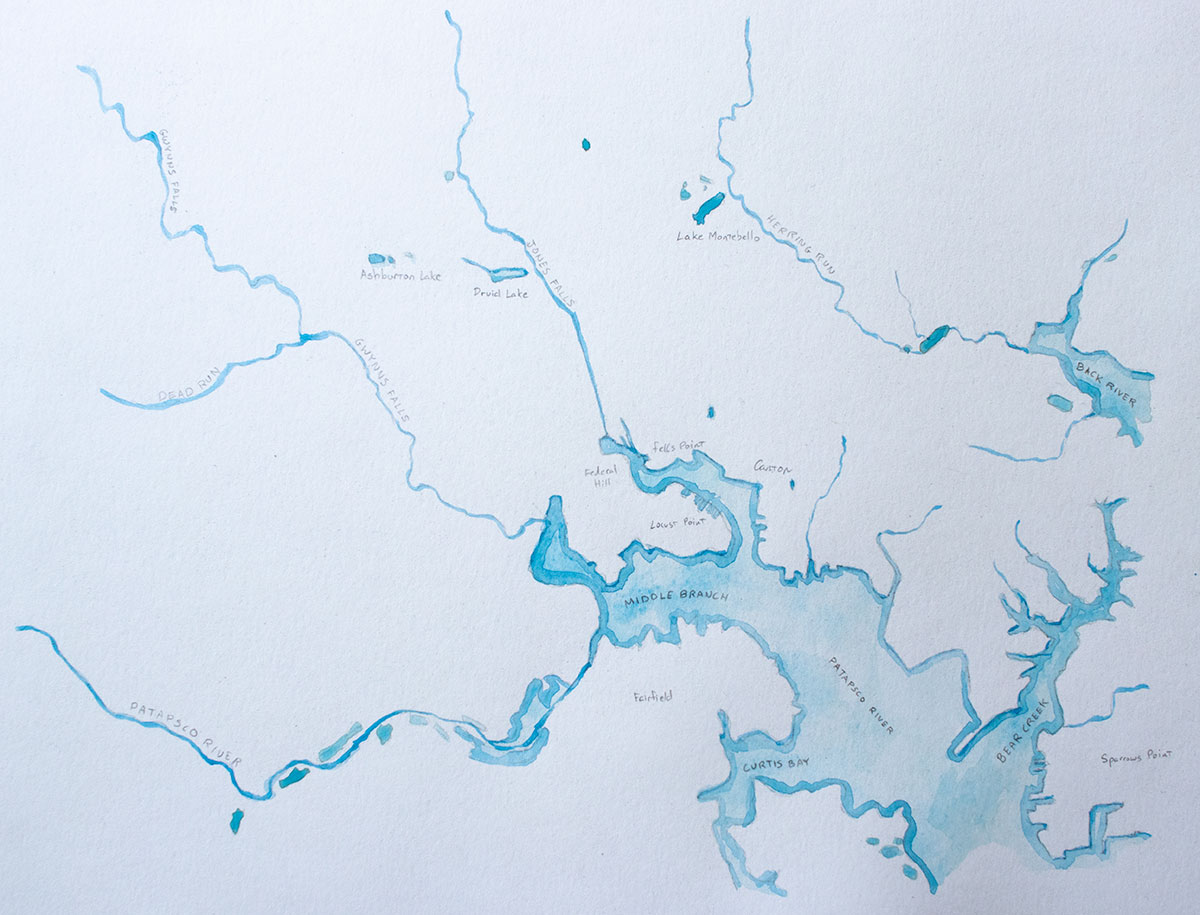 Four rivers wind through Baltimore and into the harbor. All of these rivers are of relatively modest size, but they grow broader when they enter the Bay's tidal waters. Their flows provided early Baltimore with waterpower (the city sits on the fall line, like most of its East Coast contemporaries), and the stream valleys provided easy grades for early rail lines. I found it difficult to follow these rivers on readily available maps, so I made a map that only shows water.
Patapsco River
The largest is the Middle Branch of the Patapsco River, flowing from the southwest. Its valley provided the grade for the Baltimore and Ohio Railroad on its way west and up Parr's Ridge.
Gwynns Falls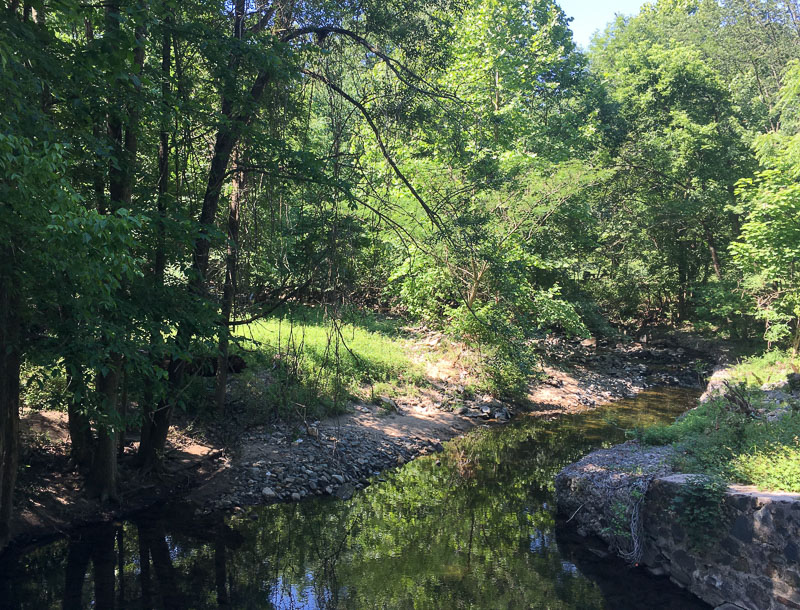 The Gwynns Falls1 runs through a deep gorge through West Baltimore, through a system of wooded parks, before it enters the Middle Branch near the new casino. The Western Maryland rail line snakes along the Gwynns Falls before darting across to Port Covington.
Jones Falls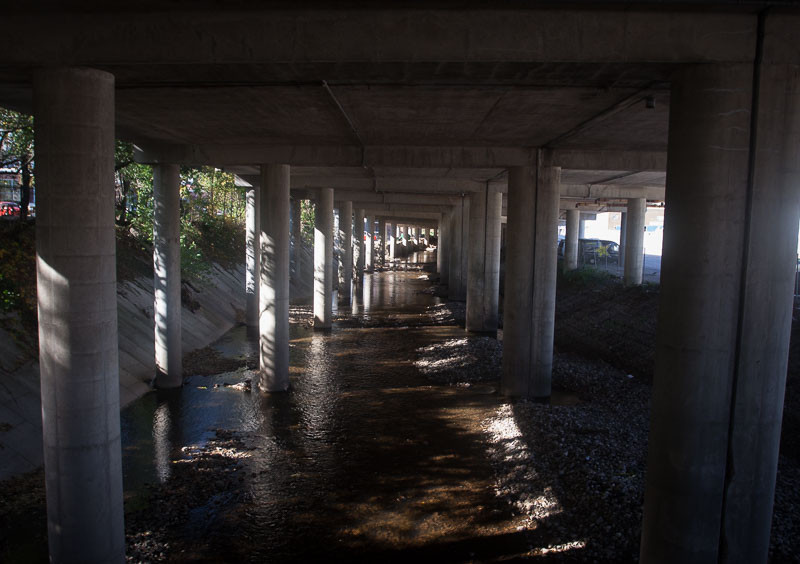 The Jones Falls arrives from the north, following a concrete flood control channel, ducks under I–83, and enters a culvert before it empties into the Inner Harbor.
Herring Run
Herring Run, in the northeast part of the city, drains into the tidal Back River. There are parks along its banks, and also, Baltimore's major wastewater treatment plant.
Falls: a regional term for a stream. ↩