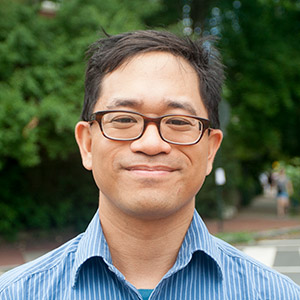 I'm a designer, developer, and design educator based in Washington, D.C. I teach in the graphic design program at American University, offering classes that integrate culture, code, and form. I'm interested in place-based, participatory education, and in using products of design—maps, images, interactive systems, and in-person events—to help us imagine landscapes, past and future.
You can reach me securely via Signal or GPG.
My newsletter is the best way to know when I'm offering a class or tour.
Creative practice and research
Design practice
I work on user experience design, web application and content management system development (mostly with Django/Python and Craft), and cartography and data visualization—particularly for journalists and environmental organizations. (Example projects.)
Experimental education
I help run Knowledge Commons DC, a free school that has offered more than 1,000 classes around D.C., in borrowed venues and in grant-supported popup spaces. Our organization works in partnership with public library systems, arts organizations, museums, and local businesses. Our programs have been covered by NPR, the Washington Post, and MSNBC.
Interpreting landscapes
I'm interested in how historic land use patterns and long-buried natural systems still shape our communities today, pushing their way to the surface like seeds emerging with the change of seasons. I make maps and lead tours that examine landscape history and planning issues. Current projects trace the District's lost streams and wetlands (you can read more at WAMU), look at the Chesapeake's rail network in its topographic context, and examine migration and demographic patterns in the D.C. region.
Social media and messaging
Selected press
Colophon
This site is generated using Jekyll, mostly from Markdown files. Type is set in Adobe Minion Pro and Adobe Myriad Pro.